Fully automated experience launching late '23

'lite'
A fully automated, free trial providing an immediate
snapshot of how your people are feeling right now.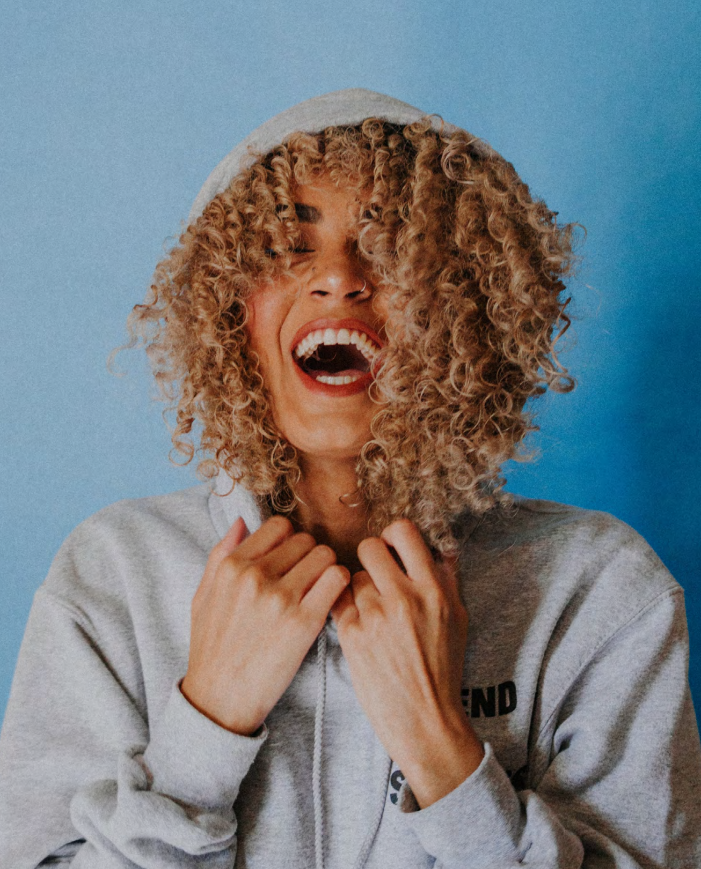 How
moodflx 'lite'

works
The perfect way to start your flx journey!
Introducing lite, a FREE, fully automated* trial version of moodflx enabling immediate, real time insights into the emotional connectivity of your people.
lite will provide an immediate snapshot of how your people are feeling right now, as well as a taste of some of the moodflx functionality that has been carefully designed to understand how mood improves performance.
lite is a fully automated experience. It provides a greater understanding of how your people feel, in real time, and will provide an objective justification for why and where change is required. lite will start your business on a journey of connection and improved productivity and wellbeing. liteflx will have your people feeling heard and valued.
*Available now with full automation launching late 2023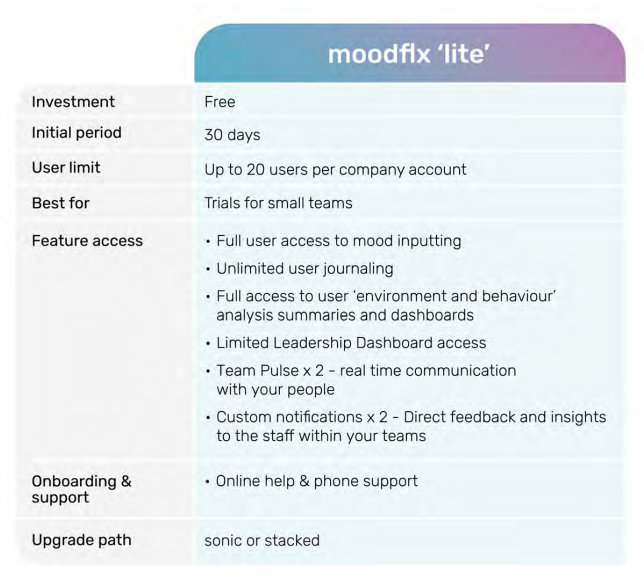 Capture the collective expertise of the crowd
Rather than conducting simplistic surveys, moodflx Hive harnesses the wisdom of the crowd using our proven mood analytics platform. moodflx Hive lets you mine the collective expertise of the crowd to produce actionable intelligence, specific to your needs, whatever your objective. The power is in the real time insights and the measurable and modifiable factors that describe, and can improve emotional health. This will enable better decisions for your brand as you lead through today's challenges and opportunities as they relate to the customer journey. Integration with your specific objectives and features, as well as white labelling of the platform, creates a 'unique to you' customer wellbeing experience.